There is a new Janet Jackson album in the works.

Gay former United Methodist minister takes helm of HRC in Mississippi.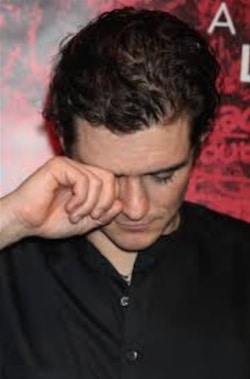 Justin Bieber taunts Orlando Bloom on Instagram.

New petition calls for 'National Orlando Bloom Day'.

Police investigate stabbing of trans teen on DC Metro train: "Authorities told BuzzFeed they believe a 24-year-old man assaulted the transgender teenager around 4:30 p.m., stabbing her in the back with a 3.5-inch folding knife. The victim was transported to a hospital for what police described as a 'non life-threatening puncture wound' to her upper left back."

FiveThirtyEight: Democrats more obsessed with impeachment than Republicans: "Consider, for example, the Sunlight Foundation's Capitol Words database, which tracks words spoken in the House and Senate. So far in July, there have been 10 mentions of the term "impeachment" in Congress and four others of the term "impeach." Eleven of the 14 mentions have been made by Democratic rather than Republican members of Congress, however."

Turkish women react appropriately to Deputy Prime Minister after he says that they should not laugh in public.

Man threatens to "exterminate" editor of gay publication in St. Louis: "Darryl L. Jackson, 40, was caught last Friday as he wrote a similar email on a computer at the Forest Park campus of St. Louis Community College. He is charged with harassment motivated by discrimination to frighten or disturb another person, which is a felony."

Chris Pratt refers to his biceps as 'arm titties'.

Activists stage Capitol Hill sit-in demanding LGBT inclusion in immigration reform.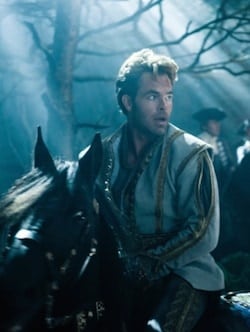 First look at a handful of images from Into the Woods.

Arkansas asks judge to retain gay marriage ban: "Attorney General Dustin McDaniel's office asked U.S. District Judge Kristine Baker to reject the motion for summary judgment filed by two same-sex couples challenging the ban. The couples earlier this month asked Baker to rule immediately and find a 2004 constitutional amendment and any related laws barring gay marriage unconstitutional. The couples sued the state over the ban last year."

Gay Kansas dad charged with murder after leaving baby in hot car: "Prosecutors have charged a Wichita man whose 10-month-old foster daughter died after she was left in a hot car outside her home with one count of first-degree felony murder."

Edmund White reviews the recent crop of books by and about the Proposition 8 legal team: "On the last page of Redeeming the Dream, we are told that Americans are accepting 'gays and lesbians…as normal, loving, decent members of our lives and our communities.' I shouldn't quibble, but as a gay man in his seventies I don't quite recognize in that description most of the flamboyant, creative, edgy, promiscuous, deeply urban gays I have known."

Footballer Lionel Messi is strutting his fit bod in Ponza.

Prince Harry and his desert boots.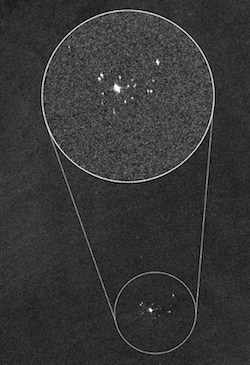 Here's what the Costa Concordia rescue looked like from space.

Lulu's bar in Greenpoint, Brooklyn is closing. "In April of this year Lulu's owner John McGillion took out a lawsuit against his landlord for not allowing him to turn the establishment into a gay bar."

Al Jazeera covers a case challenging gay conversion therapy in China: "The plaintiff, who is gay and has given his name only as Xiao Zhen, says the Xinyu Piaoxiang clinic in Chongqing traumatised him when he was electro-shocked after being told to have sexual thoughts involving men."

Larry King confused by Anna Paquin's "non-practicing" bisexuality.

Russell Brand blasts Sean Hannity on Israel-Palestine conflict, says he looks like a Ken Doll. Hannity responds that Brand is "kind of dumb and ignorant."

90-year-old recalls the time her son came out: "When you called and came out, it was quite a shock. I had no inkling–none whatsoever. You tell me you're gay, and I said, 'Listen. Give me a half hour to come to myself, and I'll call you back.' … I think straight parents should be involved with their gay children. I told everybody and anybody who would listen to me, that I had a gay son and that I was very proud of my gay son."