TAB: Sniffing farts good for you.

Equality Matters: JP Morgan not giving its employees an LGBT 'loyalty test'.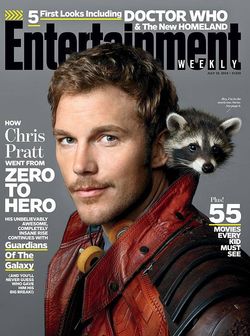 Chris Pratt and his stache cover EW.

The worst club night promo video ever?

Jane Lynch would love to join The View: "I would do it for two months or something like that," she said. "Yeah, I would love to do it. I don't know if I could do it forever because I'm an actor, and I love to act."

Sam Smith parties in L.A. after new music video shoot: "I am shooting the music video for my next single today in the city of angels. I am so excited, it feels like Christmas Day."

Alec Baldwin to produce and star in new show about a Rob Ford-type NYC mayor.

Daily Beast on the hot cop of The Castro: "San Francisco police officer Chris Kohrs is hotter than the devil's backside on an August day in Georgia. At 36, and almost six-feet tall, Kohrs looks like he just stepped out of a GQ centerfold. He's upsettingly handsome, he's got one of those smiles you see in toothpaste commercials and a body that would make Mario Lopez run to the gym. All that would be tolerable if he were an arrogant jerk, or just plain dumb. Sadly, he is neither."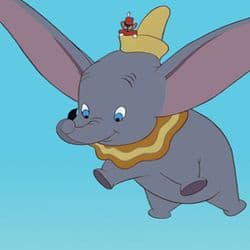 Disney planning live action version of Dumbo.

TRAILER: Ridley Scott's new Biblical epic Exodus: Gods and Kings.

Rosie O'Donnell's View deal reportedly bans reality TV stars as co-hosts. "During her tenure, the strong-willed co-host feuded with Elisabeth Hasselbeck, who is now a Fox News host."

Anti-LGBT author calls transgender people "pathological narcissists". "O'Leary told Rios that transgender identity in trans women is the result of a lack of 'masculine' authority in childhood and an unhealthy attachment to mothers, which in turn makes 'these people covet something [femininity] that they don't have and can never get.'"

ISIS now possesses "low grade" nuclear material.

Zac Efron shirtless on a horse.

Drag queens attacked in London's Soho district. "I have long hair which was tied in a top knot; he grabbed my hair, dragging me around for around three minutes while punching me in the head before police arrived and pulled him off."

British PM David Cameron reacts after being asked about bakers refusing to bake 'Ernie and Bert' cake supporting gay marriage: "I think that a commitment to equality – whether we are talking about racial equality, equality between those of different sexes, equality in terms of people who have disabilities, or, indeed, tolerance of and equality for people with different sexualities – is a very important part of being British."

Does the international community help or hurt the LGBT community in Nigeria: "The support from the international community, while very important, is a double-edged sword that both helps and hurts the LGBT rights movement in Nigeria, and presumably, other countries in Africa. The reason why this is the case, is that the anti-LGBT rights movement in Nigeria is not simply a cultural or a criminal issue, it is a nationalistic issue, in a country rife with anti-colonial sentiments. One of the most common and overarching arguments against the practice of homosexuality, is that it is Un-African. A lot of people believe that homosexuality was brought into Nigeria through colonization, and that it is, as such, a Western practice. Even though there is overwhelming historical, anthropological, and linguistic evidence that proves otherwise, a lot of people strongly believe that homosexuality in Un-African, Un-Nigerian."