Awesome counter-protest at Chicago Pride.

A guy in Britain had his already well endowed member made girthier thanks to plastic surgery.

Chris Colfer tweets he was let go from Glee; reps then say his account was hacked and the actor will in fact be returning to the show.

Throwback Thursday: TRL returns for one day only.

The Episcopal Diocese of St. Louis announces support for challenge to Missouri's same-sex marriage ban: "Bishop George Wayne Smith said in a statement that he 'supports St. Louis Mayor Francis Slay and City Counselor Winston Calvert in their challenge to Missouri law prohibiting same-sex marriage. Even as the Episcopal Church works to clarify our theological understanding of and pastoral practices around same-sex blessings, I believe that it is not the place of the State of Missouri to deny the privileges and responsibilities of marriage to anyone, basing that denial solely on the gender of the couple.'"

Jessica Chastain played Juliet in NYC's Shakespeare in the Park.
Fault in Our Stars star Ansel Elgort to play gay pianist Van Cliburn in biopic.

First official image of Henry Cavill as Superman in Batman vs. Superman: Dawn of Justice.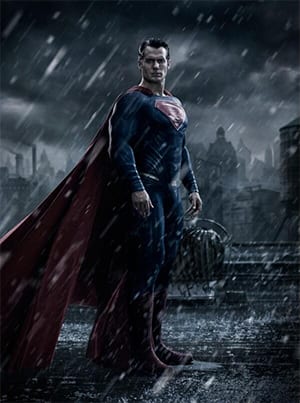 Pennsylvania High School won't allow production of Monty Python's Spamelot because play features gay wedding: "Dawn Burch, director of the school's drama department, told WNEP news that Principal Jesse Smith wrote an email to her informing her that homosexuality does not exist in a conservative community such as South Williamsport. Smith did not respond to a ThinkProgress inquiry regarding these specific comments."

Apparently, there were some fireworks on the set of The Notebook. Hate and love are the closest emotions.
Australian rugby team Sydney Convicts are first gay team to play on professional level: "The Sydney Convicts are very excited and proud to be the first gay and inclusive rugby team to be invited to play as part of an elite level rugby match," [The president of the Convicts, Dave] Whitaker told the Gay News Network. "We hope this game helps to challenge these misconceptions while also raising awareness that homophobia in sport is still a major issue and gay people often still feel unwelcome."

Horrible Bosses 2 trailer released.

Omar Sharif Jr. one of People's hottest bachelors.

Brothers & Sisters alum and out actor Luke MacFarlane to play gay service-member on NBC's Night Shift. 

Russian conductor Valery Gergiev, known for being close with Russian President Vladimir Putin, says Russia's anti-gay propaganda law isn't anti-gay: "It's not anti-gay… Nothing to do with gay. It's about propaganda in schools, in schools, what they call 'non-traditional'. I don't understand all these things; I also don't understand the campaign [of protests against his performances]." He went on to claim that the impacts of the law are exaggerated by western media, saying: "I didn't know about this law. I learnt about this law in the west. Nobody knows about this law in Russia because [the] law is never applied. No one is put in prison, no one is killed, no one is arrested. We have no idea what is this law in reality to do with our lives here. No idea. Nobody here is about this at all."

Gay CEOs reluctant to come out? "'Of course there are gay CEOs and I reached out to many of them and got an extremely cool reception,' said New York Times columnist Jim Stewart on CNBC, 'Not one would allow to be named for the column.'"