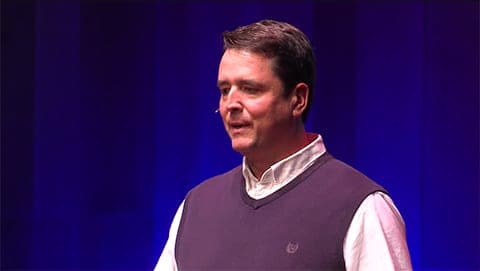 John Dehlin, a Mormon advocate of LGBT rights, has said that no decision has been made on whether he will be excommunicated from the church.
Last month a top Mormon official reiterated the church's stance against same-sex marriage.
Speaking to The Washington Post, Dehlin, who runs the Mormon Stories website, said that regional Mormon church leader Bryan King told Dehlin he needed time to think and pray on whether to send the case to a disciplinary panel.
Writing on Mormon Stories, Dehlin says "that many LDS church leaders have good intentions, but I am deeply troubled by their historical and current treatment of women, racial and sexual minorities, and scientists/intellectuals."
He also writes:
"I believe that I am being considered for disciplinary action because of: 1) the popularity of Mormon Stories podcast, 2) my support for LGBT rights within Mormonism, and for the legalization of same-sex marriage, 3) my support for Ordained Women, and 4) I believe that both local and high-level church leaders are blaming Mormon Stories for the fact that some people inevitably leave the church."
Although Mormon officials have not specifically discussed the case, they have said the church welcomes questions and conversations about the faith.
Dehlin has agreed to no longer talk with the media about the case.
Watch a video of Dehlin speaking about LGBT rights at a TEDx talk this past November, AFTER THE JUMP…