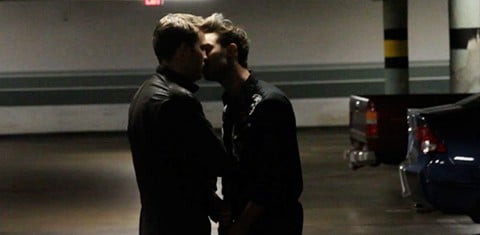 While main character Drew has only just come out, he already finds himself embroiled in a love triangle. Love geometry can be so challenging. The latest episode of the soapy web series that follows a group of privileged Southern California teens opens with Drew meeting bad boy Oliver in an underground parking garage for what turns out to be a dangerous assignation. Though Drew claims to be committed to boyfriend Tommy, all is not what it seems.
Watch as Drew's resolve is tested, AFTER THE JUMP…
You can watch more episodes of Youthful Daze HERE.