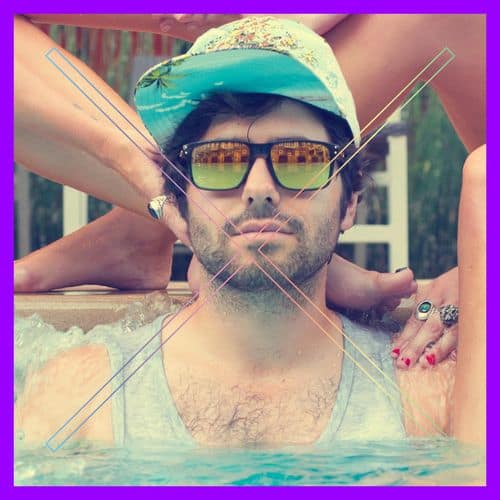 BY OCCUPY THE DISCO / JOSH APPELBAUM
In perfect time to celebrate the summer sun, and of course their respective hometown shores, West Coast dance group Viceroy meets East Coast's Penguin Prison in the new summertime jam 'The Life'.
Viceroy: 'The Life feat. Penguin Prison'
These nudisco powerhouses joined together to create a poppy, uptempo track that has the perfect guitar-laden summer vibe.  The idea of cruising around in the sun with my convertible top down certainly sounds like "the life I want," as the lyrics go, but of course with this song as part of my summer cruising playlist.
Let's get more summery and soulful, AFTER THE JUMP…
French producer Bobmo released his LP New Dawn on June 30th, and it features cameos from artists like Para One and out vocalist Shaun J Wright.  Shaun's vocals appear on 'When I Look,' a slick, vocally-driven house track that's sure to be a dancefloor hit.
Up-and-coming producer and friend of Occupy The Disco, Belanger, dropped a surprise remix of Mariah Carey's 'Emotions' last week that gives any DJ a perfect excuse to legitimately drop this classic track on the dancefloor. 
I shared Arches' debut single 'There's A Place' a few months ago, which is a rework of Diana Ross' 'Take Me Higher'. This duo is back with a deep house banger called 'Move On,' which, much like their first single, features lush vocals against a hard, deep backing.
Swedish House label Local Talk can always be counted on for whimsical, lush, and soulful house music.  They've recruited Moscow-based producer Lay-Far for a four track EP, from which 'Get On' is the standout track, with a vocally-driven disco/soul vibe that we've come to know this label for.
Detroit deep house duo Golf Clap keep churning out the tracks – from originals to remixes – including this new remix of Danny J Lewis' 'Spend The Night.'
Another deep house favorite of mine, Jonas Rathsman, has a cascading new track out called 'Skepparkrans', which in Swedish roughly defines as 'skipper wreath', a type of beard popular amongst sailors in the 1800s. Not sure what the relation is to the actual song (besides Rathsman sporting his own beard), but the track is stellar.

Luke Solomon's new track, 'Stop The Riot,' featuring Sam Lynham, is a punk-infused house track that acts a first teaser to Luke's forthcoming album later this year.
Ending this week's dive into new deep house tracks, newly-minted duo Tender Games have wrapped their debut LP and teased the first single, 'Want It All'.  It's a melodic track that evokes a similar sound to deep club cuts from the mid 90s.
The OXD Mirror is a weekly music column brought to you by the boys of OCCUPY THE DISCO (OXD), a New York City based collective created by three music lovers, Ru Bhatt, Josh Appelbaum, and Tad Haes, who want to share their love for disco, house and dance music with the world.   
OCCUPY THE DISCO (OXD) curates and recommends music events to the gay community in NYC—in an effort to move the focus of the nightlife scene beyond the promoter and venue and to the music itself. OXD's goal is to educate, entertain, engage and empower the gay audience to reclaim their ability to question and experience the unknown. The OXD Mirror will serve to showcase tunes that are definitely off-the-beaten-path but rightfully deserve the attention of the gay ear. 
Be sure to check out these tracks and more on our Spotify Playlist. For more information on OXD, check out our website and accompanying blog at www.occupythedisco.com, like us on Facebook, or follow us on Twitter: @OccupyTheDisco.