West Virginia isn't known for being hospitable to anyone who is LGB or T, and as is so unfortunately often the case trans people tend to get it the worst.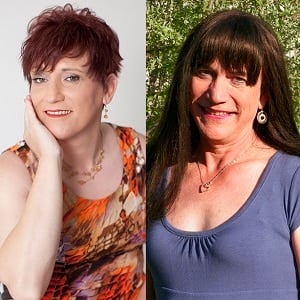 On May 10, 52-year-old Mount Storm resident Trudy Kitzmiller went in to the DMV to have her license updated with her legal name and new photo. Even though she brought all of the proper court documents, Kitzmiller was told to remove her wig and all makeup before they would take the picture, and was called "it" during the process by a hostile DMV employee.
Similarly, 45-year-old Ranson resident Kristen Skinner went to the Charles Town DMV on January 7 for the same reasons, received similar treatment. Just like Kitzmiller, Skinner was called "it" and was told to remove her wig, makeup, and false eyelashes…even though the "wig" was her own hair and the eyelashes were natural. Skinner relented and removed her makeup in order to have her photograph taken.
On June 30th, the Transgender Legal Defense and Education Fund contacted the West Virginia DMV requesting that the two women be allowed to have their photographs taken of them as they normally are.
Other women are permitted to wear makeup and items that facilitate female gender expression in their driver's license photos as a matter of course, yet Trudy and Kristen were targeted for suppression simply because they are transgender women. Forcing them to remove their makeup and other items that facilitate a female gender expression before allowing them to take their driver's license photos restricts their free speech rights in violation of state and federal constitutional protections.