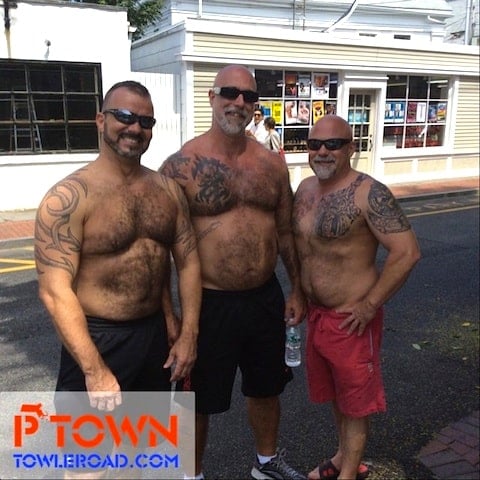 We've been having an amazing time in Provincetown! Follow us on Instagram at TLRD where we have been posting some of our favorite photos from our Camp Cart at the Crown & Anchor and around town.
Headed here for BEAR WEEK?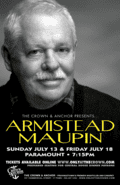 Make sure to sign up at RSVPtown because we have a whole bunch of tickets and special summer books to give away, plus a deluxe Kiehl's gift box with a generous range of products perfect to groom all that fur. And everyone who signs up can stop by our Camp Cart and say hello, pick up a beach bag featuring deals from local merchants, our Towleroad 'Ptown Hacks' booklet, and a deluxe sample from Kiehl's. And have one of our Camp Counselors Patrick or Elliott take your photo with friends.
Sign up now because we're picking winners tomorrow!
Congrats to Towleroad readers Kenton L., Stephen T., Alan S., Colin S., Ross D., Austin D. Stephen S. James L. Steve N. Michael T. and Brad L. who won our giveaways last week.
ONLY AT THE CROWN:
Those who sign up at RSVPtown have a chance to win tickets to see literary legend Armistead Maupin tell tales from his years as a writer along with some readings from his latest works on July 13th or July 18th.
We also have tickets to Mauled: The Bears of Comedy on July 14, Peter Bisuito's My Big Funny Peter on July 16, and the Atomic Bombshells on July 17th.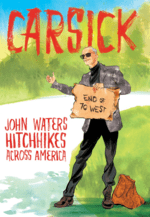 SUMMER READING GIVEAWAYS:
To kick your summer reading schedule into high gear we're giving away some of this year's hottest books.
This week's featured book is CARSICK: John Waters Hitchhikes Across America, by John Waters. "A cross-country hitchhiking journey with America's most beloved weirdo." We have five copies to give away!
We're also giving away copies of THE TALKING DAY by Michael Klein (Sibling Rivalry Press), THE SNOW QUEEN by Michael Cunningham (Farrar, Straus and Giroux), and JONATHAN, a journal of gay men's fiction also from Sibling Rivalry Press. Jonathan is a journal featuring short fiction by queer male writers.
You are ONLY eligible for giveaways if you've signed up at RSVPtown and for THE WEEKS YOU INDICATED you would be in Provincetown on your RSVPtown sign up. All giveaways will be drawn at random from those eligible.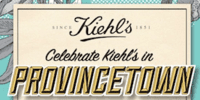 KIEHL'S PARTY:
Celebrate Kiehl's in Provincetown with Kiehl's President Chris Salgardo at a special party on TUESDAY, JULY 15, at 2 pm at their new shop at 200 Commercial Street! The first 25 customers in line win a special gift card valued up to $500. With complimentary healthy skin checks, and refreshments. Chris will make a special donation! Don't miss it!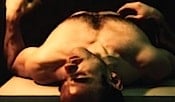 THOMAS WARD:
And if you're in town SATURDAY JULY 12, try to make it over to Sixty Special Gallery at 145 Commercial St. for the opening of our friend Tom Ward's show of Caravaggio-channeling  self-polaroids from 1994. Reception is at 7pm and the show is up until August 3.
COFFEE MEET-UP WITH TOWLEROAD and JOE JERVIS of JOE.MY.GOD:
Join us for our weekly Friday morning coffee meet-up on JULY 18 from 9 – 11 am at the Central House restaurant at The Crown & Anchor Inn. This week's guest is our friend and fellow blogger Joe Jervis who writes Joe.My.God! Come meet Joe along with Towleroad's Andy Towle and Michael Goff and enjoy some coffee to start your Friday!
And thanks to David Mixner for joining us at this week's coffee!
BUT MOST OF ALL, HAVE FUN, BE FRIENDLY, AND FEED THE BEARS!