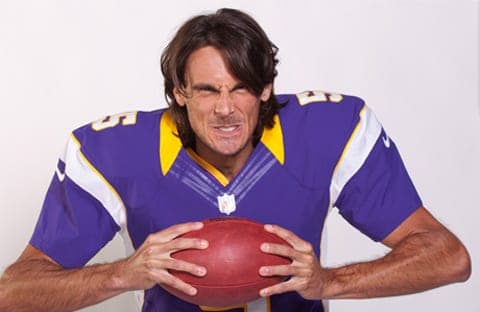 Earlier this year former Minnesota Vikings punter Chris Kluwe alleged that his contract was not renewed with the team because of his public statements in support of same-sex marriage. The Vikings have stated that their decision to let Kluwe go was due entirely to his performance on the field, a statement that Kluwe claims is false. Kluwe previously stated that were an independent investigation not to corroborate his claims, he would likely sue the Vikings. SB Nation reports that said investigation is nearing completion and the findings are soon to be released.
As The Viking Age points out, journalist Mike Freeman recently tweeted, "I'm hearing Chris Kluwe report could be released very soon and report is favorable to Kluwe":
"Favorable to Kluwe" is vague enough that it could mean a lot of things, but we have to assume that any report generally favorable to Kluwe is going to be generally not-favorable to [Vikings special coordinator, Mike] Priefer. And since Priefer stands to lose more than anyone else if Kluwe's allegations are found to have merit…well, let's just say if there's anyone out there who has reason to be tense, it's Priefer.
Kluwe made a name for himself in the movement for marriage equality, coming to the defense of Baltimore Ravens linebacker Brendon Ayanbadejo, a fellow advocate for gay marriage. Together Kluwe and Ayanbadejo filed an amicus brief to the Supreme Court in relation to Hollingsworth v. Perry, as a means to express their shared opposition to California's Prop 8.