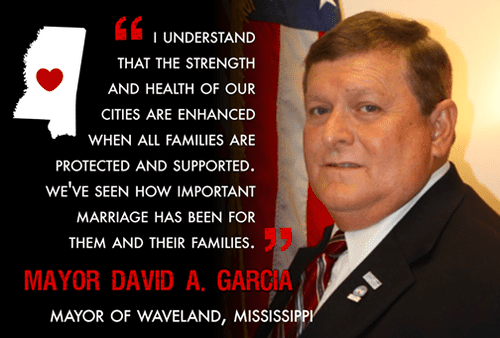 David Garcia, the mayor of the small Mississippi Gulf Coast city of Waveland, has become the first mayor in the state to publicly support marriage equality.
Said Garcia in a Freedom to Marry press release:
"We know many people in loving and committed same-sex relationships who are active participants in improving our communities and we've seen how important marriage has been for them and their families. Because I believe in fairness for all American families, I support the freedom to marry for same-sex couples willing to take on that commitment."
In May, Garcia helped get the city to pass a LGBT-inclusive non-discrimination ordinance.