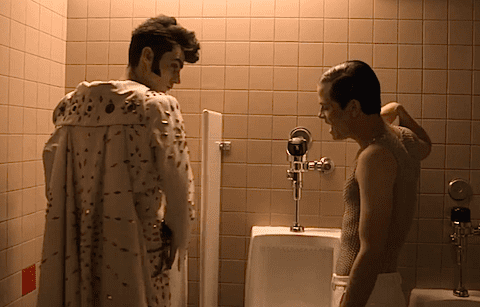 Mike Hadreas — better known as Perfume Genius — likes to get confessional. On his most recent LP, the acclaimed sophomore effort Put Your Back N 2 It, Hadreas sang about family issues, and he performed in a tender music video where he was groomed by Arpad Miklos (RIP). He's back with new material, and so far it feels just as raw and honest.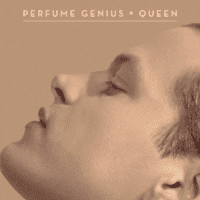 Stereogum reports new details on forthcoming third album Too Bright: it will be released September 22, and Hadreas says the sound was influenced by landmark art rock albums such as Scott Walker's Tilt and Kate Bush's The Dreaming.
The first single is called "Queen," and it was released Tuesday. The song seems to be about DGAF-ing in the face of homophobia and gay panic — said Hadreas in his inimitable, surreal style:
Sometimes I see faces of blank fear when I walk by … if these fucking people want to give me some power — if they see me as some sea witch with penis tentacles that are always prodding and poking and seeking to convert the muggles — well, here she comes.
Check out the new video, AFTER THE JUMP…