For the first time ever the World Health Organization has thrown its support behind the use of pre-exposure prophylaxis (PrEP) by men who have sex with men (MSM) as an effective means of reducing the risk of contracting HIV.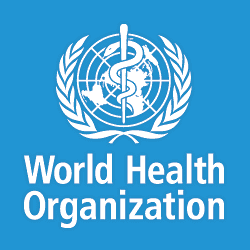 "Modelling estimates that, globally, 20-25% reductions in HIV incidence among men who have sex with men could be achieved through pre-exposure prophylaxis," The Organization said in a press release. "[This could avert] up to 1 million new infections among this group over 10 years."
The WHO identified five "key populations" it believes are, collectively, the linchpin to curtailing the spread of HIV globally. MSM, people in prison, people who inject drugs, sex workers, and transgender people are in need of better access to more comprehensive health care measures, such as PrEP and more rapid HIV testing, according to the WHO:
"None of these people live in isolation," says Dr Gottfried Hirnschall, Director of the HIV Department at WHO. "Sex workers and their clients have husbands, wives and partners. Some inject drugs. Many have children. Failure to provide services to the people who are at greatest risk of HIV jeopardizes further progress against the global epidemic and threatens the health and wellbeing of individuals, their families and the broader community."
Read through the WHO's new Consolidated Guidelines of HIV Prevention here  AFTER THE JUMP…
UPDATE: WHO sent out a clarification of its announcement:
WHO is aware of incorrect headlines and reporting linked to its recent recommendations on pre-exposure prophylaxis (PrEP) for HIV.
WHO is not recommending that all men who have sex with men must take PrEP, but supporting it as an additional choice (see paragraph 5 of the WHO news release http://www.who.int/mediacentre/news/releases/2014/key-populations-to-hiv/en/):
For the first time, WHO strongly recommends men who have sex with men consider taking antiretroviral medicines as an additional method of preventing HIV infection (pre-exposure prophylaxis) alongside the use of condoms.