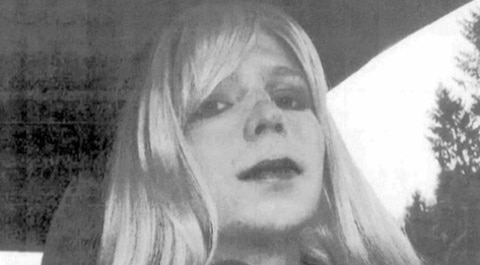 ACLU lawyers for convicted Wikileaker Chelsea Manning have announced they will sue the military if the Army fails to provide Manning with appropriate medical treatment by September 4. 
Buzzfeed reports:
"Our constitution requires that the government provide medically necessary care to the individuals it holds in its custody," Chase Strangio, staff attorney with the ACLU's Lesbian Gay Bisexual and Transgender Project, said in a statement. "It is cruel and unusual punishment to withhold from Ms. Manning the care that the military's own doctors have deemed medically necessary. The Army is withholding her care for political reasons, which is simply not permitted by our Constitution."
In a letter dated Aug. 11, Manning's lawyers note "[t]he Army's continued indifference to Ms. Manning's serious medical need for treatment, despite the recommendations of the Army's own medical providers."
Last month, Defense Secretary Chuck Hagel announced Manning would receive "rudimentary treatment" for her gender transition.