On Monday we reported that anti-gay activists had failed in efforts to collect enough signatures for a ballot measure that would place Houston's recently-passed Equal Rights Ordinance up for a public referendum.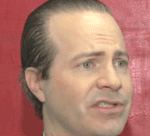 Now the petitions backers are suing the city, the Houston Chronicle reports:
Plaintiff and conservative activist Jared Woodfill said his group is asking a state district judge to declare that City Secretary Anna Russell followed her legal duty and verified a sufficient number of signatures to force a referendum before City Attorney David Feldman illegally inserted himself into the process.
***
"If he felt there were underlying problems with the petition then he, like us, has the right to file a lawsuit if he doesn't agree with what the city secretary did," Woodfill said. "Going in before she's ever made the decision and influencing her is inappropriate, it's illegal and we believe the court will agree with us and that folks will have their voices heard in November on this issue."
Feldman declined to comment until he had seen a copy of the lawsuit, but earlier Tuesday disputed the idea that his involvement crossed any ethical or legal lines.
Petitioners were expected to fight the rejection of their signatures. Mayor Annise Parker had no comment about the lawsuit.