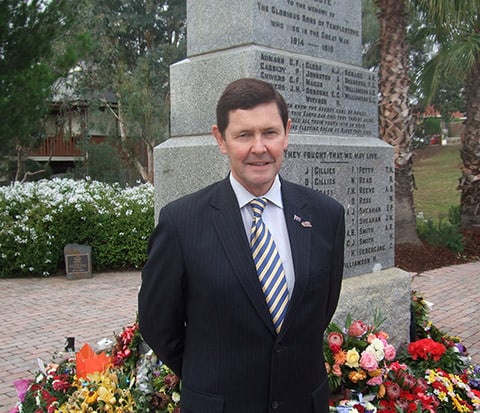 Australian Social Services Minister Kevin Andrews has booked out the main room of the country's parliament house so that the anti-gay Australian Families Association (AFA), an organization closely linked to the World Congress of Families (WCF), can hold a conference on "strengthening the family" that "[commemorates] the tenth anniversary of the redefining of marriage as 'between a man and a woman' in the 2004 amendment of the Marriage Act," according to The Guardian:
In past years the organisation has held public events at parliament house. This year's affair is a private event with all MPs invited to attend. The committee room must be booked by a sitting member. Andrews booked the room for the organisation, but is not attending, a spokeswoman told Guardian Australia.
The AFA conference on Wednesday will hear from a number of speakers on "relationship literacy for youth, strengthening marriages, family-based taxation and the economics of the family".
The organisation will call for the government to "renew a culture of strong and lasting marriages by educating young people about the benefits of marriage and getting government taxation and support structures right," the AFA's national president Terri Kelleher said in a statement 
The affiliated WCF has been struggling to find a venue for its annual conference in Australia having been turned down by four venues in Melbourne.