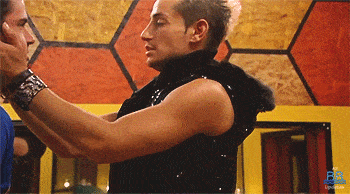 Openly gay Big Brother 16 contestant Frankie Grande, who's been busy this summer cozying up to all the good-looking straight men in the house, has so far been keeping a big secret from the other houseguests: he's the half-brother of pop star Ariana Grande. 
"Who?" – those over a certain age might be asking. Well she's the singer of the hit summer song "Problems" with Iggy Azalea and also starred in the Nickelodeon sitcom Victorious a few years back. There you go, all caught up.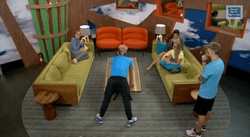 Anyhow, Frankie realized his fame-connection secret was "eating his soul away" and decided to spill the beans to the rest of the house late Friday.
Watch Frankie's reveal and the house's reaction, AFTER THE JUMP…
And if you missed any of this season's homoerotic cuddling, check out the Big Brother hub HERE.