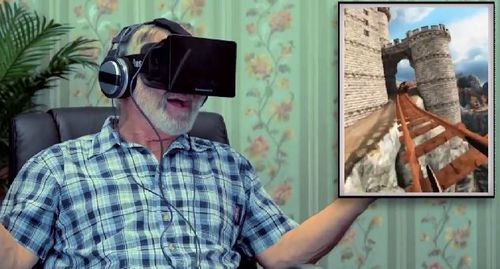 With practical and convincing virtual reality devices having emerged on the scene in just the past couple of years, the whole concept of VR continues to awe even the youngest and most tech-savvy among us.
And so it's no surprise that these folks who grew up with rotary phones and black and white televisions are completely stunned, baffled, (and occasionally terrified) when they put on an Oculus Rift headset and are instantly transported to a Tuscan villa, an amusement park, and a horror house. 
"This is the damnest thing I've ever saw. Man, it was neat"
Watch, AFTER THE JUMP…