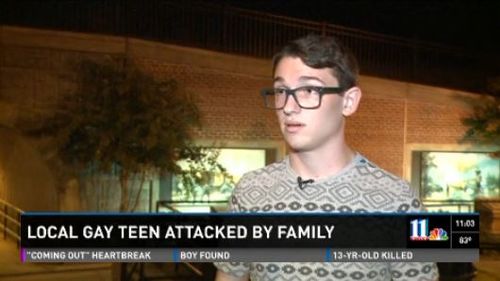 Yesterday, we posted a disturbing video of Daniel Pierce recording his family's heartbreaking rejection of the Georgia teen because of his sexual orientation. In the three days since the footage has been uploaded to YouTube, the video has amassed over 3 million views and a GoFundMe page set up to support Daniel has raised over $90,000. 
Speaking to Atlanta's 11Alive NBC station, Daniel shared more information about his parents' reaction – revealing that he had actually came out last October and that the video footage was of his father, grandparents, step-mother and her sister staging a "pray the gay away" intervention on his behalf.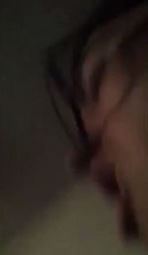 "I thought for myself, for my own protection if something were to happen it would be best to have it on video. I just hit record. I just hit camera and hit record. I just know that I did it for my protection and it kind of all went from there, and the video really speaks for itself," Pierce said. […]
"What I hope people take away from watching that is it still happens. A lot of people don't realize that it happens. They see all the positive videos and the negative video never gets seen so if one family maybe watches it and maybe changes their mind in how they are going to handle it about their son or daughter coming out, one family and I will be happy. I want to education people on the issue because it is something going on," Pierce said.
Pierce said he has had no contact with his parents since that moment caught on video. He says, "the ball is in their court" and he "has so much support from other avenues," he doesn't need it.
"The video was not posted for people to attack them. I wouldn't want it to happen to me. I wouldn't want it to happen to them. They are still my family and they are in my heart but what happened in that video is very hurtful," he said.
Pierce also spoke about the help he's received from LGBT support groups such as Lost-N-Found Youth and his plans to donate a portion of the $90,000 raised to help support gay teens in similar situations.
Watch the interview, AFTER THE JUMP…(warning: autoplay)