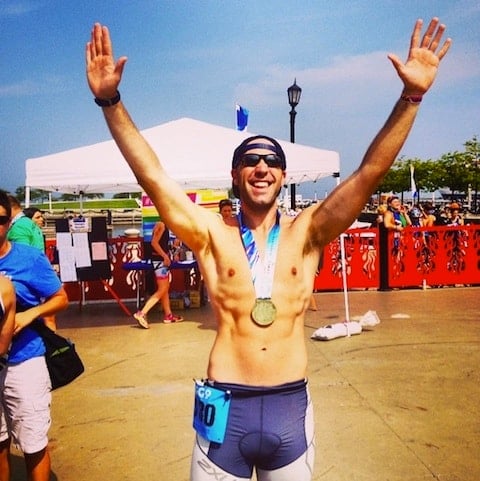 Gay Games 9 kicked off on Saturday in Cleveland, Ohio. The Games, conceived in 1980 by Dr. Tom Waddell and held every four years beginning in 1982, are open to all athletes regardless of sexual orientation and are expected to unite more than 9,000 mostly-LGBT participants and 30,000 spectators from around the world in competition and celebration, including a team from Russia: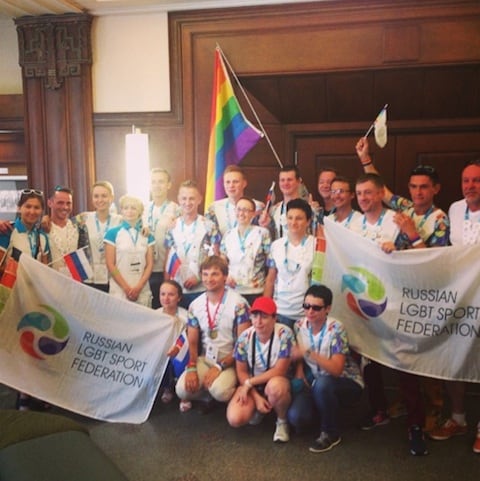 There are more than 35 sports and cultural events taking place and out Olympians Greg Louganis and (a newly engaged) Blake Skjellerup are in attendance. Lance Bass, who performed at the Opening Ceremony (which included a message from President Obama and another performance by The Pointer Sisters), has been busy about town.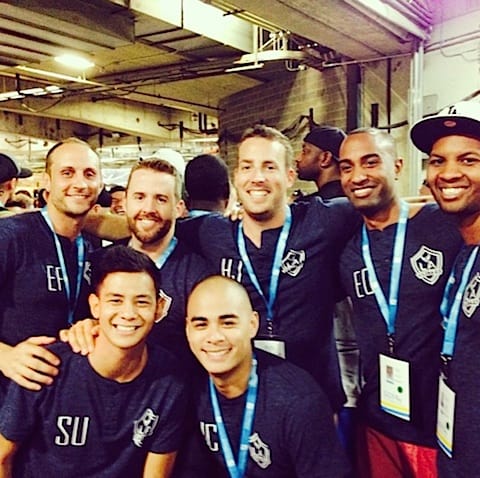 While competition has just begun to get fully underway and continues through the 16th we've collected 104 of our favorite Instagram photos and videos taken by athletes and spectators at the Opening Ceremony, parties, preparations and medal events that have already taken place.
And if you're at the Gay Games and have a great photo that you would like us to share, tag us @TLRD on Instagram or Twitter. Good luck to all the athletes who are competing!
Check out our big gay Gay Games gallery, and see if you can pick out some familiar faces, AFTER THE JUMP…