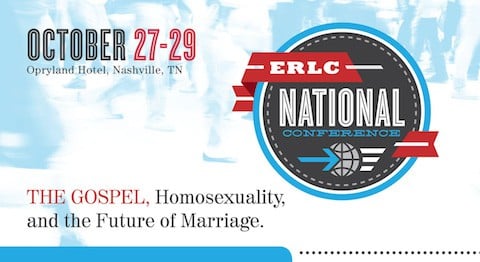 Well this should be a tragic trainwreck. The Ethics & Religious Liberty Commission are planning on holding a national conference in Nashville discussing the topic of "The Gospel, Homosexuality, and the Future of Marriage." Sure to be an informed an insightful affair, the conference will have speakers like Ryan T. Anderson, Jim Daly, and Kelly Rosati.
Topping it all off, one of the speakers is Christopher Yuan, a young man who "began living promiscuously as a homosexual and experimenting with illicit drugs. Within a few years, he was expelled from dental school, imprisoned for drug dealing, and discovered that he was HIV positive. Christopher has co-authored with his mother their memoir, Out of a Far Country: A Gay Son's Journey to God, A Broken Mother's Search for Hope."
Note that Yuan is not gay, according to the bio, just that he "lived as a homosexual." Also note that his history perfectly feeds into the wingnut narrative about the destructiveness of the "gay lifestyle." Heaven forbid they should invite an emotionally-balanced homosexual who didn't self-destruct to speak on the topic of gayness.
Sponsors include Focus on the Family, various Baptist Theological Seminaries, and Manhattan Declaration. Prepare for there to be precisely zero seminars about the invalidity of Las Vegas drive-thru marriages or the validity of Biblically-mandated marriages between a rapist and his victim.