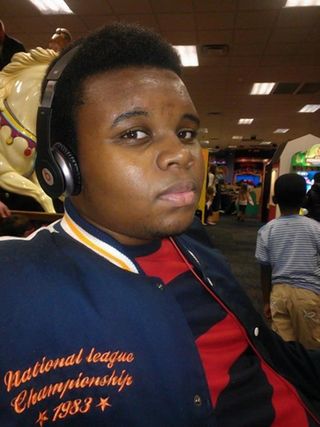 The Human Rights Campaign along with 16 other LGBTQ organizations have penned an open letter of solidarity expressing their grief over the killing of Michael Brown, an unarmed black teenager gunned down by police in Ferguson, Missouri, a St. Louis suburb.
"When communities experience fear, harassment and brutality simply because of who they are or how they look, we are failing as a nation," the letter reads. "In light of the recent events in Missouri, it is clearer than ever that there is something profoundly wrong in our country."
Brown's death sparked a wave of protests, public outrage, and calls for an investigation into the circumstances that lead to the shooting. Brown, 18, was known as a gentle giant by those who knew him, a description that has become a rallying cry from the communities calling for legal action against the police officer responsible for his killing.
Eye-witness accounts of the shooting differ drastically from those released by the St. Louis Police Department. According to Ferguson Police Chief Jon Belmar Brown and his friend Dorian Johnson were confronted by authorities after one of the boys allegedly forced an officer back into his cruiser, assaulted him, and attempted to take his gun. Johnson's telling of the shooting recalls the officer approaching them, despite their insistence that they were minutes away from their destination and only wanted to go there.
"I saw the barrel of the gun pointed at my friend," Johnson told NBC. "I could see so vividly what was going on because I was so close."
Johnson's claims that neither he nor Brown made an attempt for the officer's gun, and that Brown had his hands in the air when he was finally gunned down.
The officer responsible for the shooting have been placed on paid administrative leave in light of the fallout following Brown's death. Despite public calls for the publication of the officer's name, the St. Louis County Police Department has refused, citing its desire to protect his privacy.
Read the HRC's full letter and watch Dorian Johnson's interview describing Mike Brown's shooting AFTER THE JUMP…