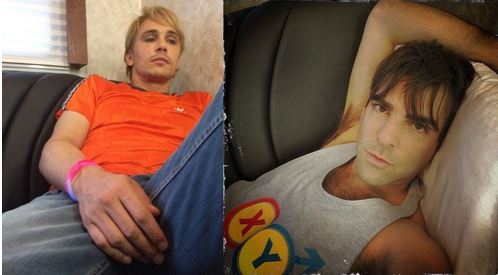 James Franco and his Michael co-star Zachary Quinto debuted via Instagram this week their new looks for the upcoming film about 'ex-gay' activist Michael Glatze. 
Franco now sports the 90s blonde look of Glatze, while Quinto shows off some bangs and more in an XY t-shirt. XY was the (now shuttered) gay twink magazine founded by Glatze back in 1996.
Let's Party! Blondes have more fun!! But do you respect me?????
a little xy trailer time (with early 2000s bangs) after my pretend beebee@jamesfrancotv told me to put my salmon lips on his bagels.
Quinto will reportedly play the former boyfriend of Glatze in the film. 
Think these two are pulling off the 90s/early 2000s look?