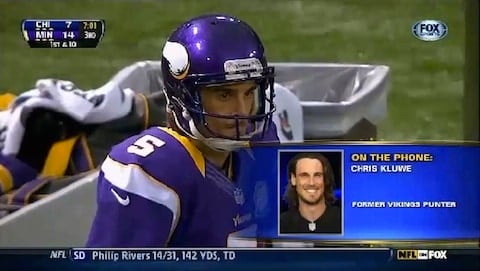 Chris Kluwe and the the Minnesota Vikings have reached a settlement following Kluwe's pursuit of a lawsuit against the football franchise. After being let go from the Vikings, Kluwe made headlines accusing Viking management of explicit homophobia, which he claims ultimately led to his termination.
In response to Kluwe's allegations, Vikings management initiated an internal review of events focusing on special teams coach Mike Priefer. Were the team's investigation not to result in swift punishment for Priefer, Kluwe warned, he would file a formal lawsuit. The Vikings ultimately suspended Priefer for three games and fined him $100,000 to be paid to LGBT organizations, penalties that Kluwe felt were not enough.
"The parties intend to hold a joint press conference early next week to make public the terms of a settlement arrived at late last night," Kluwe's lawyer Clayton Halunen told USA Today.