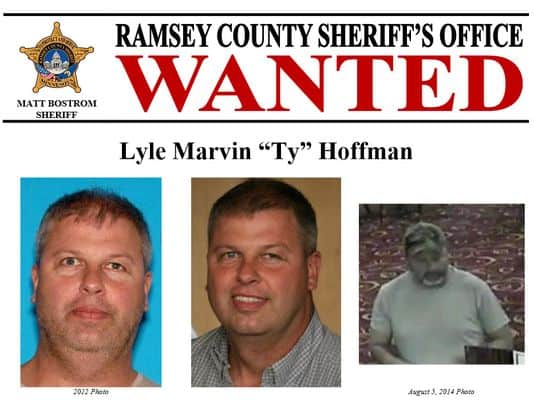 Minnesota Police have released more photos of the man wanted in the murder earlier this month of his ex-boyfriend and former business associate. Lyle "Ty" Hoffman is the prime suspect in the killing of Kelly Phillips (right), an LGBT Minnesota activist and executive.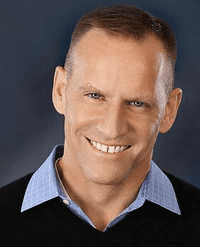 See the Minnesota Department of Public Safety website for more information and new photos of Hoffman.
Meanwhile, thanks to many of Phillips' friends, the reward money offered by Crime Stoppers of Minnesota has increased to $10,000.
One of those friends has pleaded for help in locating Hoffman:
"The appeal I would make would be to the broader public. People don't disappear in thin air, this execution happened at 8:40 in the morning along a busy interstate at a busy location. The car has been recovered, somebody knows something," Tober said. "Our appeal is for people to be active, to be aware and to help."
Hoffman's sister has also asked for her brother to turn himself into police custody. Her message to him via an interview with FOX-9: "Turn yourself in. I can't imagine what Kelly's parents are going through — family, friends. Please come forward. We're here to support you through it. We love you. We're family."
According to the Star Tribune, Hoffman may be using apps to hide out.
"…he may be relying on social media to find shelter while on the run. The Ramsey County Sheriff's Office released a 'wanted' poster Thursday that says 44-year-old Lyle 'Ty' Hoffman could be evading capture by using Craigslist and dating apps such as Grindr and Scruff."
If you have any information about Hoffman's whereabouts, call 911 or Crime Stoppers of Minnesota's toll free number at 1 (800) 222-8477.
Watch a WCCO interview with Phillips' friends, AFTER THE JUMP…