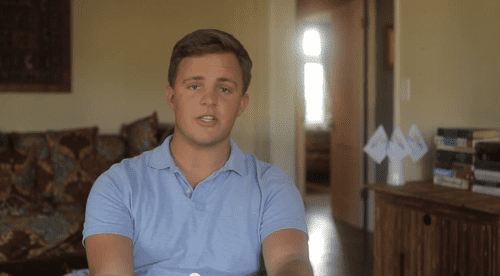 With the posting of a video on his YouTube channel, Duke Mason has officially thrown his hat in the ring for a West Hollywood City Council seat. In the new clip, Mason, the openly gay son of singer Belinda Carlisle, points to the increase in the city's rental prices (which are driving out many of the people who initially helped shape West Hollywood's identity) as just one of the motivating forces behind his run.
Says Mason in the video:
"I am grateful to be a resident of West Hollywood. We should celebrate our city's legacy. But we also need to return to our roots and use that activist spirit to build for ourselves, for our future and for the next generation. We're still West Hollywood: the same West Hollywood with the audacity to stand up, to speak out and to fight for what we believe in. We are good but we can be great again. We can be proud again."
Mason first filed papers for a possible run in July.
You can contribute to the campaign on his official website here.