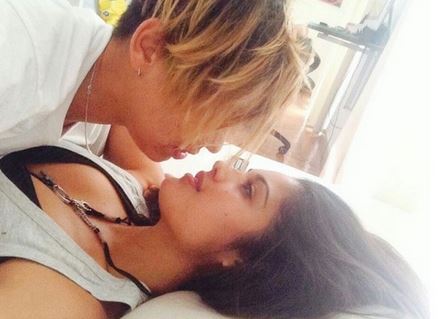 Reigning Miss Spain Patricia Yurena posted an intimate photo with her musician girlfriend Vanesa Cortes via Instagram last week, becoming the first openly gay national pageant queen in the process.
Yurena followed up her "Romeo and Juliet" captioned photo with another picture with Cortes on Friday as well as a message thanking fans for their support. 
"I published the picture completely spontaneously and in an impulsive manner. Thank you for all your support," Yurena tweeted.
New York's Daily News adds that Yurena also won the crown in back in 2008 and might be the last national beauty queen from Spain after the company that runs the pageant filed for bankruptcy in 2013.