Nicki Minaj had a wardrobe malfunction at Sunday's VMAs.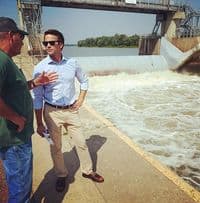 Rep. Aaron Schock makes talking to constituents about commercial barging look 'dam' sexy. 

 Geroge Takei apologizes for posting photo of woman standing up in a wheelchair with the caption, 'There has been a miracle in the alcohol isle" – "I learn from each of the responses that we get from the memes that we post," said Takei. "Particularly on this one. I was enlightened on the various degrees of disability of people who use wheelchairs. I learn something every day. And life should be a continuing learning experience"

 Doctor Who features first lesbian kiss during its Season 8 premiere and some fans were apparently unhappy.

 "At Dollywood, the place on a Venn diagram where gay camp and Southern camp overlap, cinnamon rolls might be the great equalizer."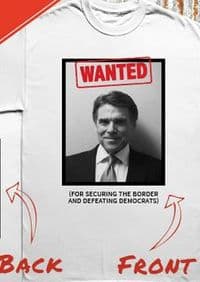 Rick Perry is taking his indictment in strides – with his super PAC selling t-shirts with his mugshot on them.

 If you think your monthly cellphone bill seems high, it's probably because American cellphone service is among the most costly in the world. 

 Politico takes a shot at context news site Vox – "For all the talk about reinventing the wheel, they say, Vox has yet to live up to the lofty expectations that were set by its proprietor. Some argue that, far from a radical reinvention of journalism, it's closer to a redeployment of the old models: three parts Wonkblog — the blog he had at The Post, which explained current events and policy debates through charts and data — and one part Wikipedia, with "explainers" on big issues like ISIS and the Ebola outbreak.

 Petition to reinstate fired Catholic music director has gathered over 20,000 signatures.

 Why we need more gay sex on television.

 Nicki Minaj's 'Anaconda' video breaks Vevo's record for the most views in 24 hours, racking up 19.6 million clicks.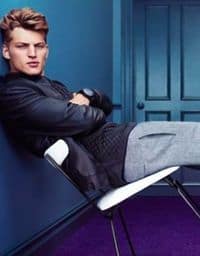 Male model Monday: Dominik Sadoch
Cleveland LGBT advocates are going after hypocritical Cuyahoga County executive candidate Jack Schron for seeking support from gay voters at this month's Gay Games despite having voted against LGBT domestic partner benefits in 2012.

 Gay CNN anchor Richard Quest says work is much better since his coming out went "public" a few months back. "I believe you leave opinions and views with your hat and coat at the door," Quest told the gathering on Thursday. "But I also know that in this new [media] environment, you can no longer say, 'That's private, that's not for discussion.'

 Family Circle magazine will soon start featuring gay families as part of their effort to better reflect the real families of today.

 Zachary Quinto and boyfriend Miles McMillan take their dogs out for a stroll in Tribeca. 

 Matt Damon does the Ice Bucket Challenge using toilet water. 

 Michael Sam saves fan who made crazy Twitter bet over Johnny Manziel sack.