Focus on the Family says court ruling that fined an upstate New York wedding venue for turning away a same-sex couple constitutes a "home invasion."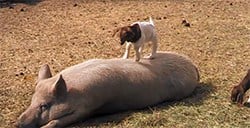 Family of Tyler Clementi, the college student who took his own life after his roommate posted a video he recorded with his webcam of Tyler having used a gay sexual encounter, receives award from New Jersey's Essex County as part of its Pride celebration: "Jane Clementi says her family wants to make sure there are 'no other Tylers in this world' and create a 'culture shift toward kindness.'"

A new study from UCLA's Williams Institute finds that gay marriage would add $182.2 million in spending to Florida's economy and could generate as many at 2,600 new jobs over three years.

The baby goat that really wanted to play with a giant pig (who couldn't be bothered) and refused to back down. 

Nicki Minaj unleashes her "Anaconda."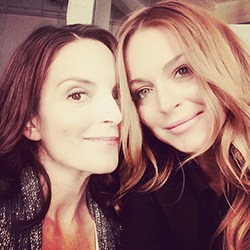 Lindsey Lohan and Tina Fey had a mini reunion.

Gay man running for Governor of Idaho: "The Constitution Party's nominee for governor is openly gay. He supports same-sex marriage – although [Steve] Pankey opposes anti-discrimination protections for gays, lesbians, bisexuals and transgender people. He thinks Idaho's attempt to defend its gay marriage ban in federal court is folly. Marijuana, Pankey told the Tribune's William L. Spence, ought to be legalized, regulated and taxed. Abortion? Up to the first 20 weeks of pregnancy, it should be between the patient and her doctor, Pankey says."

Saved By The Bell TV movie takes you behind the scenes and back to the 90s.

Speaking of 90s nostalgia, Jimmy Fallon challenges Pierce Brosnan to a game of GoldenEye.

ISIS beheads American journalist James Foley originally captured in Syria: "The militant group Islamic State of Iraq and Greater Syria (ISIS) posted the graphic video of the execution on Tuesday, calling it retribution for American airstrikes against Sunni extremist forces in Iraq. The U.S. intelligence community has authenticated the video, National Security Council spokesperson Caitlin Hayden said."

Billy Crystal to give special tribute to Robin Williams at this year's Emmys.

Study finds lesbians have the most orgasms.

Jason Collins speculates his NBA career could be over: "'I used to be able to jump and touch the top of the white square behind the rim with ease,' he said at the Castro Theatre during a Commonwealth Club event. 'As the years go by, you watch your hand go lower and lower on that square. Father Time is undefeated against us all. … I'm really grateful for my Stanford degree now.' But, he adds: 'On the other hand, I can still dunk.'"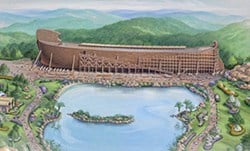 Kentucky's creationist theme park Ark Encounter has received $18 million in tax incentives from the state, plans to ban the hiring of gays.

In case you haven't gotten enough of the ice bucket challenge, David Beckham, Chris Hemsworth, and Grant Gustin offer up some visual treats.

Even Anna Wintour got in on the icy challenge (in her signature shades, of course).
Scientists say urinating in the ocean is good for marine life. Just be sure to do it far away from human life. 
Whoopi Goldberg reportedly wants out of The View. 

Mother of bullied teen AJ Betts who took his own life and whose organs were denied for donation because he was gay thinks the FDA should change its policy: "My initial feeling was just very angry because I couldn't understand why my 16-year-old son's eyes couldn't be donated just because he was gay…This is archaic, and it is just silly that people wouldn't get the life-saving assistance they need because of regulations that are 30 years old," said Moore.