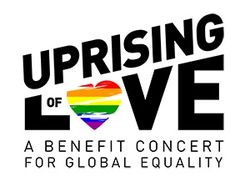 On September 15th, producers Stephen Schwartz and Bruce Cohen will partner with the United Nations Foundation for "Uprising of Love: A Benefit Concert for Global Equality." The concert, headlined by Broadway diva Patti Lupone and international superstar Sting, falls strategically around the UN General Assembly and Clinton Gobal Initiative and aims to raise awareness about the unfortunate state of affairs for many LGBTI-identified communities around the world. Proceeds from the event will go to Fueling the Frontlines, Astraea Lesbian Foundation for Justice's 3-year, $20 million global LGBTI rights campaign.
The concert's website has more information:
At this unique moment in history, when we are seeing such rapid progress in the fight for equality in the West, we cannot be blind to appalling crimes against humanity elsewhere. Today in Russia, Uganda, Nigeria, and elsewhere, lesbian, gay, bisexual, transgender, and intersex (LGBTI) people are facing harassment, abuse, and violence. In some countries, recent laws have deemed homosexuality punishable by death and the situation appears to be getting worse, not better.
THE MISSION:
1. To raise awareness among the international community of violence, discrimination, and atrocities committed against LGBTI people.
2. To support LGBTI people and communities in areas where safety and dignity is compromised through funds and solidarity.
3. To support and collaborate with LGBTI and human rights organizations concerned with these issues.
The concert will be scripted by Academy Award-winner Dustin Lance Black (of Milk and Tom Daley fame) and directed by Schele Williams (Motown the Musical). Among the members of the benefit's host committee are Julianne Moore, Lance Bass, Calpernia Addams, Chris Colfer, and Melissa Etheridge.
To learn more and buy tickets, check out the website.
We hope to see you at the Gershwin Theater on September 15th!