Theresa Santai-Gaffney, the Schuylkill County clerk who was denied standing in Pennsylvania's same-sex marriage case and received a "no" from the Supreme Court upon asking for same-sex marriages to be halted, has once again been turned down. This time the Third Circuit court of appeals denied Santai-Gaffney's request for an "en banc" hearing to gain standing in the case. An "en banc" hearing would up the amount of third circuit judges considering her case from three to fourteen.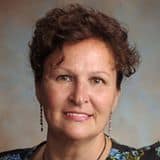 LGBTQ Nation reports:
On July 3, a three judge panel of the Third Circuit rejected Santai-Gaffney's bid to gain standing in the case, affirming the District Court's ruling that "if the highest elected official in the commonwealth chooses to abide by our decision, it defies credulity that we would permit a single citizen to stand in for him to perfect an appeal."
…
Santai-Gaffney, who is represented by the Alliance Defending Freedom — a conservative legal group also representing clerks in Virginia and Oklahoma same-sex marriage cases — asked the U.S. Supreme Court last month to stop same-sex marriages in Pennsylvania. Without comment, Justice Samuel Alito rejected that motion.
Santai-Gaffney is expected to return to the Supreme Court to appeal the Third Circuit decision.
Some people never learn…