A North Carolina pizza restaurant has received heavy criticism for refusing to host a fundraiser for the local Gaston County chapter of PFLAG, something it has done repeatedly for other organizations in the past.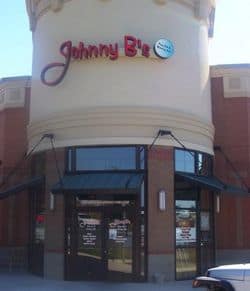 According to the Gaston Gazette, Doug Rogers, owner of Johnny B's Pizza Pad, claims he was not being discriminatory:
"I think everyone on our planet is entitled to happiness," Rogers said Thursday. "It's not my decision to determine how to live your life. I'm just making a business decision not to host that organization here because I feel like it's not a good business decision."
However, the PFLAG chapter's president, Ginger Feimster, says she spoke to Rogers herself and he was distinctly more blunt with her.
"He said he just couldn't do it because of his personal feelings," she said. "He said, 'I just don't approve of that lifestyle, and I'm not doing anything to support it.'"
Rogers has also allegedly deleted many critical comments on the restaurant's Facebook page.
A PFLAG Gaston board member suggested that his actions might affect Johnny B's Pizza Pad in the future:
"I think it's extremely disheartening in today's world and today's reality," he said. "I don't think he was thinking clearly or understood what he was doing will have broader implications. I know there are a lot of us who will not patronize his business now."
On the bright side, Rogers has agreed to attend a PFLAG summer theater production this weekend at a local Episcopal Church. The PFLAG chapter has been active in Gaston County since 2009.