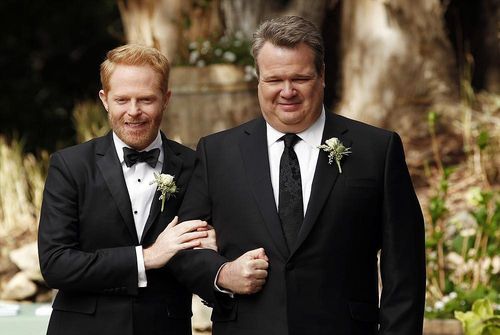 According to a new McClatchy-Marist Poll, American attitudes towards gays are changing at a rapid pace with a solid majority supporting same-sex marriage, a majority saying they wouldn't mind if their child were gay, and an "overwhelming majority" say that the orientation of a Congressional candidate wouldn't matter.
Of the over 1,000 adults interviewed via telephone for the poll, those 18-29 were overwhelmingly in favor of gay marriage, the number who actually know a gay person has surpassed 70%, and those who know someone gay are almost twice as likely to support same-sex marriage.
The dissenters are the predictable lot: older, conservative, and especially Tea Partiers. However, the biggest influencing factor for support is whether or not the person interviewed actually knows someone who is gay, underscoring how essential it is that we be out and proud.
Check out the poll's findings HERE.