In a fascinating piece over at The Daily Beast, Itay Hod looks at the the unique trials that gay Palestinians must face in Israel.
Many of these men are forced to deal with opposition from both sides – from their Palestinian families who feel"dishonored" for having a gay family member and from Israeli security forces for being Palestinian. 
Writes Hod: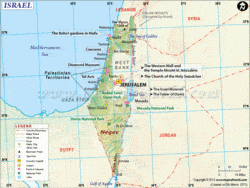 It's hard to say how many gay Palestinians live and work in Israel. There are no studies on the matter, not that it would help. "When you're in survival mode, it takes over," said Anat Ben-Dor of the Refugee Rights Clinic at the Tel Aviv University Law Faculty. "In this case, a big part of that survival is hiding."
The ones who've managed to elude authorities are mostly from the West Bank. Few, if any, are from Gaza, partly because of the blockade and partly because Hamas has pushed gays even deeper into the closet. So far no gay Palestinian has ever been granted asylum in Israel. In fact Palestinians, gay or straight, are barred from even applying for refugee status in Israel. […]
But experts say even if there was a way for them to apply, many can't. "To get help, gay Palestinians have to get through incredible hurdles," said Ben-Dor. "They have to meet Israelis or other Palestinians they trust enough to confide that they're both gay and living in the country illegally. That person has to then be willing and able to find the right organization that could direct them to the appropriate lawyers, and even then, there is no chance of getting protection against deportation back to the Occupied Palestinian Territories."
Check out the full article HERE.