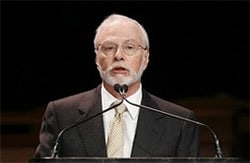 American Unity Super PAC, which was launched in June 2012 by hedge fund billionaire Paul Singer, has announced plans to spend at least $2 million between now and Election Day to help protect and promote Republican Congressional candidates who support LGBT equality.
USA Today reports:
"For many years, there's been a huge fear from Republican elected officials that if they showed courage on issues like this, would they be able to survive politically?" [AU PAC senior adviser Jeff] Cook-McCormac said.
"What American Unity PAC is committed to doing is ensuring that as these courageous elected officials follow their conscience and do the right thing, that there is a political network in place that's there to defend them."
American Unity has been successful this year protecting pro-LGBT Republicans in various state races and plans on backing at least seven congressional candidates this November including moderate Pennsylvania Rep. Charlie Dent and openly gay Massachusetts contender Richard Tisei.  
Singer, who was also a major supporter of Mitt Romney, has a married gay son. He has donated nearly $2 million of his own money to the PAC so far.