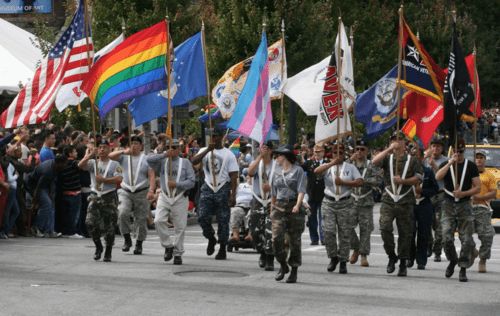 Tuesday, the Smithsonian Institution added hundreds of artifacts (including photographs and papers) to document LGBT history. This is could be a big step for many who consider LGBT an underrepresented area of history.
The New Zealand Herald reports that, included among the objects will be props from Will and Grace. Show creators David Kohan and Max Mutchnick and NBC will submit scripts, drafts, and props to the Museum of American History.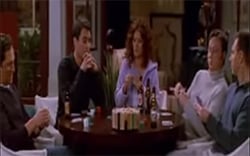 Will and Grace was selected because it "used comedy to familiarize a mainstream audience with gay culture," said Curator Dwight Blocker Bowers. "It was daring and broke ground in the same way 'All in the Family' did in the 1970s around issues of bigotry and tolerance."
Also included among the submissions to the Smithsonian will be the original transgender flag. Monica Helms, the creator of the flag, has donated to the same collection as Will and Grace.
Via GA Voice, said Helms:
I'm totally amazed. This is an honor for the entire trans community…I'm not going to take all the honor. All I did was create the idea, but if the trans community didn't embrace it, it wouldn't have become as popular.
Also included in the Smithsonian additions will be trans sports pioneer Renee Richards' tennis racket, the diplomatic passports of U.S. Ambassador to New Zealand and Samoa David Huebner and his husband, Duane McWaine.