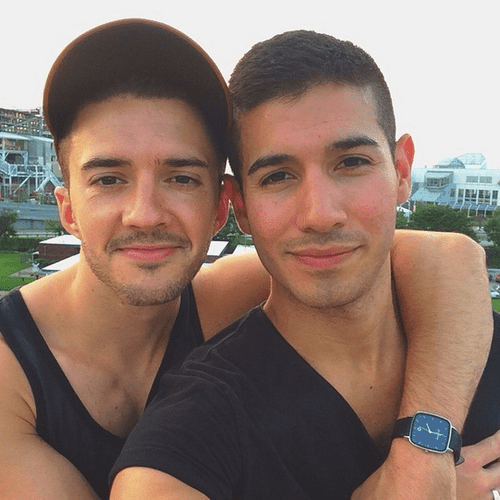 Speed skater Blake Skjellerup took some time out of his busy schedule at the Gay Games in Cleveland to show off his new fiancé – stylist Saul Carrasco.
Wrote Skjellerup:   
Sunset over #Cleveland with my fiancé. ❤️ @trendstyled 👬+💍=😃 http://t.co/Uaxx2UXQjg

— Blake Skjellerup (@BlakeSkjellerup) August 11, 2014
The Plain Dealer adds that the duo have have tentative plans to marry next year in Hawaii.
Skjellerup, who was a torch bearer at the Gay Games Opening Ceremony on Sunday, will be competing in the 23 mile cycling circuit road course tomorrow. 
Congrats boys and best of luck to Skjellerup in tomorrow's race!
[photo via Instagram]