A radio host in Springfield, Missouri says her recent firing from her morning show was not from budget cuts – as her employer claims – but rather because she is openly gay and had recently spoken up about advocating for LGBT rights. 
Springfiled News-Leader reports: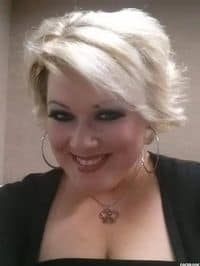 "It's humiliating, and I am absolutely 100 percent convinced this has to do with my sexuality and my advocacy on behalf of my community," said Jennifer Scott Stevens, who went by Jennifer Scott at 105.1 Bob FM.
Jason McCuthin, general manager of Springfield-based Mid-West Family Broadcasting Group — which owns four local radio stations — says the termination of Stevens' employment was entirely "a budgetary decision." […]
"As someone who attended her marriage reception, it's a little disheartening that she would assume this station didn't support her wholeheartedly," he said.
"We have other people on staff who have the same lifestyle, and they get the same support she did," McCuthin added.
The Advocate adds:
Stevens, who is married to another woman, said her coworkers and supervisors knew she was gay, but it was never an issue at work, since she didn't discuss her sexual orientation on-air or at official events. 
But in June, Stevens was profiled in the News-Leader as part of a weekly series on businesspeople in Southwest Missouri, and she discussed her orientation and her passion for advocacy surrounding LGBT issues. Ironically, Stevens actually pointed to the elevated rate of workplace discrimination faced by LGBT people in her closing remarks in that piece. 
Missouri remains one of the 29 states without employment non-discrimination law covering sexual orientation.
[photo via Facebook]