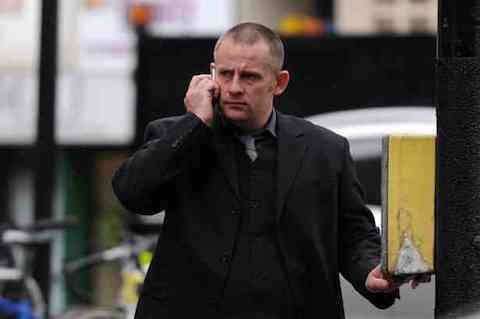 For as much as the far right-wingers whine about the oppression of freedom of speech when a baker receives public backlash for their outspoken homophobia, the U.S. has extremely permissive freedoms in regards to speech when compared to places like the U.K. For the latest example of hate speech that would be allowed stateside but gets you canned across the pond, we turn to Paul Gair of Kilburn Green, Gateshead.
Gair does not like homosexuals. A lot. So when Chronicle Live posted about the Northern Pride festival in Newcastle on their Facebook page, Gair felt the compulsion to express his displeasure. Specifically, he called for the execution of gays:
If your parents were faggots, you horrible gay c***s wouldn't of been born! Should be lined up and machine gunned, vile disgusting c***s!
A later post called for gays to be "slaughtered." Fearing for the safety of festival-goers, organizers reported to the police and Gair was arrested. Laughably, Gair claimed during his arrest that he wasn't a homophobe. He was fined £280 plus a £28 victim surcharge and £85 costs by the magistrates, Chair of the bench Eileen Burt saying, "You have lost your good name forever."