The conservative leaders of U.S.-based, Evangelical organizations are setting their sights on Latin America in search of new opportunities to further their anti-LGBTQ agenda, according to Reuters. The National Hispanic Christian Leadership Conference (NHCLC) and Conela have merged to become the largest network of evangelical churches and their attendant congregants.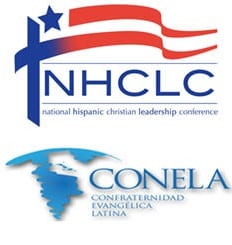 "Because of what was happening in Latin America and what we are fighting here in America there needed to be a combination to be able to create a firewall for our Judeo-Christian values." Explained Mat Staver, conservative lawyer and instrumental party in NHCLC/Conela's merger. "That is what ultimately brought about this merger."  
Led by Samuel Rodriguez, former executive director of NHCLC, NHCLC/Conela is quickly attempting to incorporate itself into the judicial systems of countries moving to recognize the rights of LGBTQ individuals. While countries like Argentina and Uruguay have legalized gay marriage in spite of opposition from groups backed by U.S. conservatives, NCHLC/Conela has seen success in blocking legislation that would legalize same sex marriage in Peru.
Following the formation of NHCLC/Conela, the World Evangelical Alliance (WEA) was quick to challenge its claims of representing all evangelical Christians in Latin America.
"[We have] been surprised to read in recent weeks of claims about evangelical networks seeking to represent evangelical Christians in Latin America and beyond," The organization said in a press release. "Following these claims, the WEA has been asked by the leaders of the 19 national Evangelical Alliances in Latin America to publicly contribute to clarification."
Currently the Latin Evangelical Alliance (Alianza Evangelica Latina. AEL) is group recognized as being the regional representation of evangelically-identified Christian in Latin America, the WEA explained. The AEL is composed of a coalition of 19 Evangelical Alliances and was formed in late November last year.
Listen to audio of Samuel Rodriguez explaining his goals concerning Latin-American families AFTER THE JUMP…