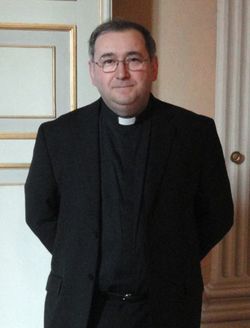 The city of Bologna, Italy instated a formal recognition policy on Monday for all out-of-country same-sex marriages, and the Catholic church is not pleased. The diocese for the city described the move as a "surprise attack" and the church is urging city politicians to rethink the decision.
Gazzetta del Sud reports:
After a decree came into effect Monday, allowing gay couples to have their marriages abroad added to Bologna's civil register, Monsignor Giovanni Silvagni denounced the move. "These are sensitive subjects that are dealt with slogan attacks and and an approach a bit ideological", said Silvagni. He said that "haste and approximation are always bad ideas….imposing thoughts that are slightly weak and young, not sufficiently matured or tested…"
In contrast, Rome Mayor Ignazio Marino said he would follow Bologna's lead and start the process in Italy's capital city "for the recognition of marriages contracted abroad, both heterosexual and homosexual couples."
Two couples had already filed applications for recognition on Monday, but prefect Ennio Mario Sodano has asked Bologna's mayor to withdraw said marriages from recognition.