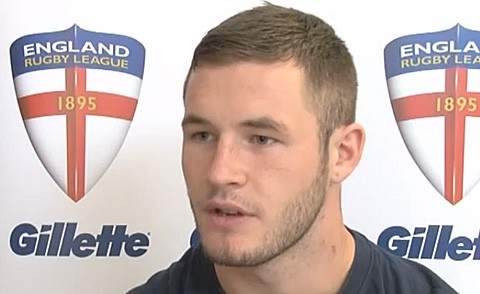 British rugby star Zak Hardaker, who was given a five-match ban and fined £300 in June of this year for calling a player a "f–king fag" during the live broadcast of a match, is under investigation again for alleged homophobic abuse, The Guardian reports:
The Rugby Football League has confirmed it has launched an inquiry into allegations that the 22-year-old used inappropriate language during the Rhinos' 13-12 defeat by St Helens on Friday night…
…"We are investigating an incident during the Super League match against St Helens," said an RFL spokesman.
If Hardaker is charged and found guilty he may face a suspension of up to eight matches, which would not only end his season with Leeds but would cast a doubt over his availability for England's Four Nations tour to Australia.
Hardaker, who met with members of Manchester's LGBT community and trained with a gay rugby team following his previous infraction, objected to the allegations in a series of tweets which he later deleted: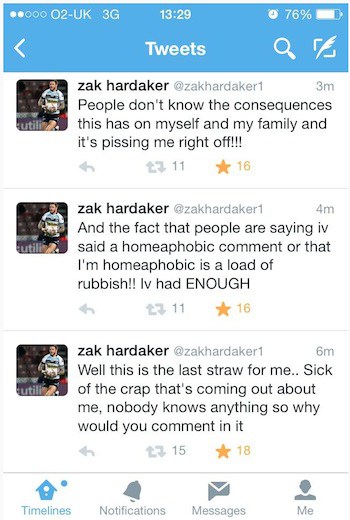 Tweeted Hardaker:
"People don't know the consequences this has on myself and my family and it's pissing me right off!!!…And the fact that people are saying iv said a homeaphobic (sic) comment or that I'm homeaphobic (sic) is a load of rubbish!! Iv had ENOUGH…Well this is the last straw for me.. Sick of the crap that's coming out about me, nobody knows anything so why would you comment in it"
Hardaker's latest alleged remarks ("f–king poof"), which were captured on a Vine video circulated on social media, were thought to be directed at St Helens second-row Mark Flanagan.