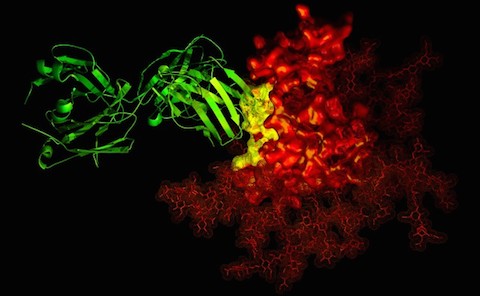 Well this is promising:
In this study, NIH scientists obtained HIV from the latent reservoirs of 29 infected people in whom antiretroviral therapy fully inhibited viral replication. In the laboratory, the researchers found that several bNAbs [broadly neutralizing HIV-specific antibodies]—particularly PGT121, VRC01 and VRC03—effectively blocked HIV from entering the CD4+ T cells obtained from uninfected healthy donors. In addition, the scientists demonstrated in the laboratory that these antibodies could completely block HIV replication in CD4+ T cells obtained from infected individuals receiving antiretroviral therapy.

The researchers conclude that passive immunotherapy involving bNAbs individually or in combination may control HIV in the absence of antiretroviral therapy. A number of clinical trials are already underway or planned to test this hypothesis.