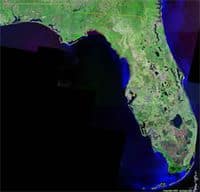 A Broward County, Florida clerk is contemplating whether to start issuing marriage license to same-sex couples starting next week following the passing of an appeal deadline in a case overturning the state's gay marriage ban, Equality Florida reports:
On August 4, Broward County Judge Cohen ruled Florida's ban on marriage for same-sex couples unconstitutional – and included the state must recognize legal out of state marriages. 
The judge stayed the ruling allowing for a 30-day appeal period. But as of Thursday, the deadline has passed and no appeal was made to the ruling. 
The case involved a woman from Lake Worth, Heather Brassner, who was seeking a divorce from her estranged partner. The couple had a civil union in Vermont back in 2002. 
The Miami Herald adds: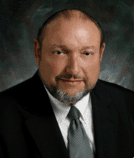 "Now we know the state isn't appealing and we will have the first valid same-sex divorce in Florida," said Coral Springs attorney Nancy Brodzki, who represents art dealer Heather Brassner in her divorce from Megan Lade. A hearing in the case, before Broward Circuit Judge Dale Cohen, is scheduled for 1:30 p.m. Wednesday for the divorce to become final.
"That very much leaves open the question as to whether the clerk of courts, on his own, will take it upon himself to say a judge in this circuit has [declared the ban] invalid and I will now issue marriage licenses to same-sex couples," Brodzki said.
Broward County Clerk Howard Forman [pictured] said he expects to decide by early next week.
"I'm researching it as quickly as I can. We've been researching it for months," Forman said Thursday evening. "Florida's changing a lot and we're vetting the issue as hard as we can."
Joe.my.god adds "With 1.7M residents, Broward is Florida's second-most populous county and includes the state's highest concentrations of gay residents in Fort Lauderdale, Wilton Manors, and Oakland Park"
And although Attorney General Pam Bondi didn't appeal this case, she did file a notice of an appeal in federal court on Thursday challenging a separate ruling striking down the state's gay marriage ban.