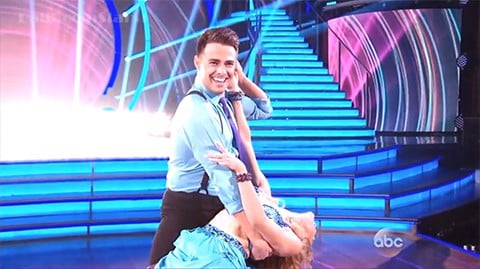 Jonathan Bennett, Mean Girls alumni and current contestant on Dancing With the Stars, was seemingly outed by DWTS judge Julianne Hough during an recent interview with Mario Lopez on Extra.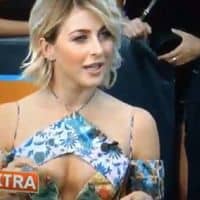 Said Hough:
"[Bennett] tweeted me last year and said, like, I  had a nice butt, but he also tagged my trainer. And so I was like, 'Oh, he's hitting on me. I should try to go on a date with him'"
When asked by Lopez what happened with the potential match-up, Hough responded:
"He's gay. So, I was like, that's not gonna work"
Watch the revealing interview, AFTER THE JUMP…
You may recall the interwebs being abuzz with rumors last year that Bennett had previously been in a relationship with Kyle XY star Matt Dallas. 
Bennett's rep has declined to comment on Hough's interview.