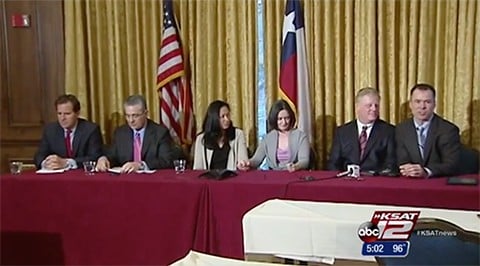 Lawyers representing same-sex couples in the case of De Leon v. Perry filed briefs yesterday with the 5th Circuit Court of Appeals asking that court to uphold Federal Judge Orlando Garcia's ruling from earlier this year that found Texas' ban on same-sex marriage, codified into the state's constitution in 2005, to be unconstitutional because it violates the Due Process and Equal Protection clauses of the federal constitution. Judge Garcia's ruling was stayed, a practice that has become commonplace with rulings on same-sex marriage, and the ban currently remains in effect. Texas Attorney General Greg Abbott appealed Garcia's decision to the 5th Circuit and in July filed a brief "That claimed the ban promoted child-rearing by couples more likely to stay together", as KBTX reports. The plaintiffs, meanwhile, dispute that claim. From Newsradio 1200 WOAI: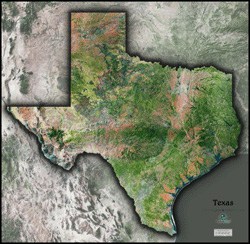 "As recently expressed in the landmark Supreme court case of Windsor, denial of marriage equality humiliates the children of same sex couples," said Nicole Demetman, who has a son with her partner Cleopatra DeLeon, but both women cannot be recognized as legal parents due to the Texas law.
"The injunction gives our son the opportunity to escape that humiliation as he is not yet, but soon will be, old enough to understand and internalize what discrimination is or that it is being directed at him." […]
"There is no rational basis, much less a compelling government purpose, for Texas to deny plaintiffs the same right to marry enjoyed by the majority of society, said attorney Barry Chasnoff, who is one of the lead council for the two gay couples.
"If morality is to be our guide, as Defendants may argue, let it be that fine quality of morality enshrined in the Constitution, which requires that we treat all citizens with equal dignity and respect under the law," he said.  "It is the ingenious character of the Constitution that this equal protection serves to permit members of minority groups to become full participants in society, so their talents and skills may be harnessed for the greater good."