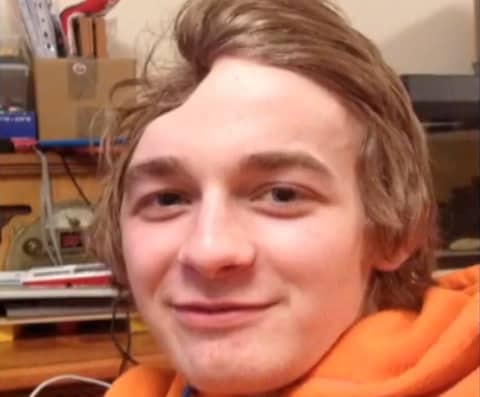 A UK man who battered his gay flatmate on the head with a claw hammer has been found guilty of attempted murder, reports The Huffington Post.
In May of last year, 21-year-old Joseph Williams inflicted "life-changing" head injuries on Connor Huntley while he slept in their shared flat in Margate, Kent.
Williams called emergency services after the attack and told an operator that his mental health had "deteriorated."
The court heard that Williams came from a Catholic background and had recently made disparaging remarks about gay men. A week before the attack, Williams told his neighbour that he did not know if he could live with Huntley because he would end up hitting him.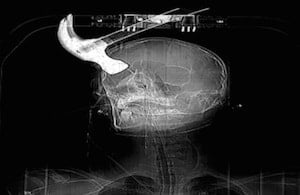 During sentencing, Judge Jeremy Donne QC told Williams:
"On May 28, 2013 you picked up a hammer, went into the bedroom of your sleeping flat mate and brought it down two times on his head. Not only did it fracture his skull but it was embedded in his brain.
"The injuries suffered by Connor Huntley were little short of catastrophic. They were life-changing. It is fortunate in the extreme for both him as for you that he did not die. That was only down to the skill of the medical personnel treating him but he will never be able to live an ordinary life. He will be never be able to enjoy all the things that young people enjoy doing. You have taken away a good part of his life."
In a statement, Huntley's family said:
"Whilst Connor is making slow but steady progress from this horrific ordeal, we feel he has been handed his own life sentence by this hideous act. No one deserves to be so viciously attacked in such an evil manner, regardless of race, age, gender or sexuality.
"Whilst we are grateful for all your kind and meaningful get-well wishes, as a family we would ask that you respect ours and Connor's privacy at this horrendous point in our lives and allow us the time and space to concentrate on Connor's physical and mental rehabilitation."
Williams has been sentenced to 14 years in prison, which he will serve in a high security hospital until he is deemed fit to leave.
Watch a report on the case, AFTER THE JUMP…