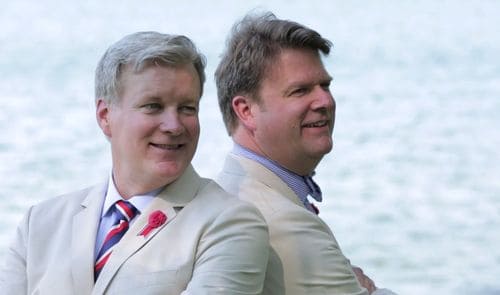 Matthew and Tom exchanged vows by a lake, released balloons into the sky, and danced under the stars; best of all, they caught it all on tape so we can cheer and get teary right alongside them! They are clearly a beloved couple, with a wonderful group of friends and family supporting them. Their gorgeous countryside wedding is just the icing on the cake. 
Our best wishes to the lucky twosome: here's to many more years of love! 
Check out the matrimony, AFTER THE JUMP…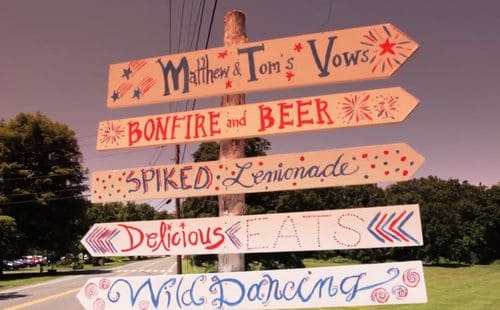 Matthew + Tom's Bucolic Wedding Weekend from Valerie Barnes Film on Vimeo.