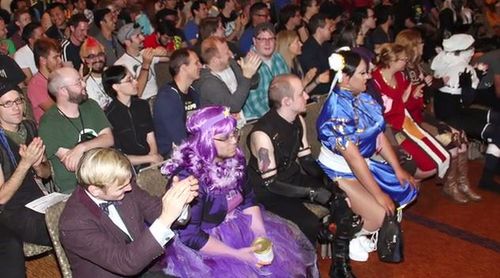 The team behind GaymerX, an LGBTQ-focused gathering of gamers, is back with a new Kickstarter and a mission to resurrect the popular convention. Now entitled GX3: Everyone Games, the the con's organizers have decided to emphasize the fact that gamers of all sexual orientations and gender identities are welcome within the queer gaming space.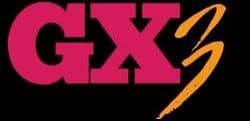 "The point of this Kickstarter is to continue our work with creating a convention that is different and awesome–weird and safe, but diverse space in the gaming community." GaymerX CEO Matt Conn explains in the group's crowdfunding video. "We've decided that we want to keep doing what we're doing. We know that this work is important."
Despite successfully raising funds to finance previous GaymerX events, Conn and co. ran into substantial last-minute expenses that would eventually put the future of the GaymerX brand in jeopardy.
Our first year, we didn't really know what we were doing and had to try to figure it out on the fly. Because of this, we hit a lot of unexpected roadblocks, expenses, and last minutes issues. With GaymerX2, we had a plan and knew what we wanted to do, but went with a venue that was extremely costly and overestimated attendance.
Having learned from previous years' woes, GaymerX is focusing on raising funds in advance of booking a space for the convention. The Kickstarter's $80,000 goal will cover about half of G3's total cost of $159,500, the remainder of which the team hopes to raise via corporate sponsorships. Blizzard Entertainment Inc., the studio behind the popular World of Warcraft and Diablo series, has contributed $10,000 to the organization along with similar sponsorship from a number of other organizations. With 17 days left to go, G3's Kickstarter has already raised over $58,000 dollars in the days leading up to the campaign's September 18th's deadline.
Take a look at G3: Everyone Games's Kickstarter campaign video AFTER THE JUMP…