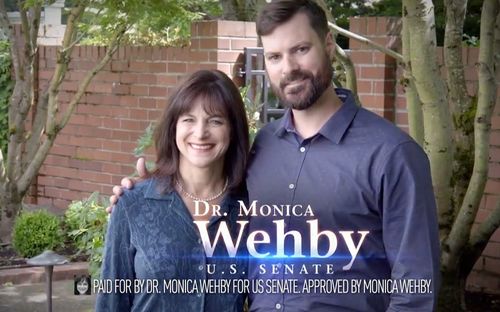 Monica Wehby (above left) is proving to be a rare bird in the GOP senate race. The Oregon candidate, battling against incumbent Jeff Merkley (D), is set to air a television ad touting her pro-gay marriage stance. Not only is her position surprising, but the ad also stars one of the plaintiffs from the case which struck down Oregon's ban, Ben West (above right).
Mediaite reports:
"Marrying my husband was the happiest day of my life," West says in the ad. "I was proud of Oregon and our country. But there's a lot of work left to do. Whether it's standing up for equality or for the unemployed or for the next generation, we need leaders who have the courage to do what's right. That's why I support Monica Wehby. I know she'll fight for every Oregon family, including mine."
Kudos to Wehby! The probability of her winning the race is slim as she currently trails Merkley in the polls by 13 points, but the blatantly supportive message is admirable to say the least.
Check out the campaign ad, AFTER THE JUMP…