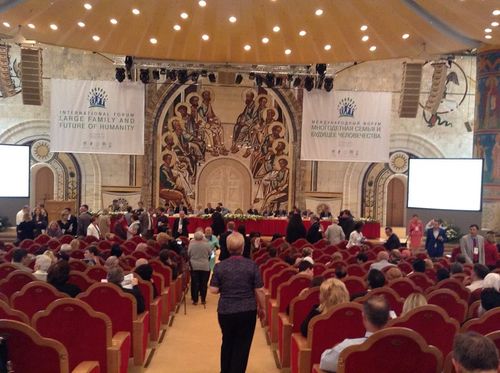 An international 'pro-family' conference in Moscow featuring a number of prominent anti-gay figureheads including NOM's Brian Brown and author of Russia's anti-gay propaganda law Yelena Mizulina (pictured below) concluded yesterday with delegates issuing a proclamation calling for similar 'propaganda bans' to be implemented throughout the world, Right Wing Watch reports: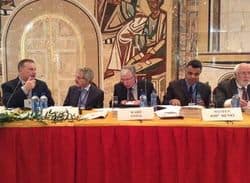 According to a rough Google translation of the resolution — which was posted on the website of a foundation chaired by Putin ally Vladimir Yakunin, which also helped fund the event — the delegates expressed their "extreme concern [that] currently being implemented in some states of the world is extremely biased policies and unprecedented propaganda campaign, leading to the final undermining of the Institute of the natural family, which in a civilized society has always been considered as the basis for prosperity [of the] state."
In the resolution, delegates vow "to uphold the interests of children and to work for the adoption of legislative bans on all types of propaganda concerning homosexual relationships in the environment of children and juveniles" as well as to support research on "the negative social and psychological effects and the consequences of raising children in same-sex couple."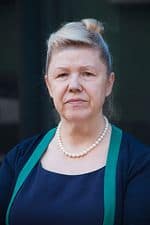 The 'pro-family' conference, originally organized under the name of the Illinois-based World Congress of Families before the organization "suspended" its planning following Russia's invasion of Ukraine, had a number of scheduled American speakers. This included representatives from Catholic Family and Human Rights Institute, the Christian Broadcasting Network, Personhood USA, and Family Watch International.
In related news, the Human Rights Campaign has asked the U.S. Treasury Department to investigate whether World Congress of Families officials improperly collaborated with sanctioned Russian lawmakers (such as Yelena Mizulina) in the planning of the hate-filled forum.
[photos via Facebook]